Well, it has been a while.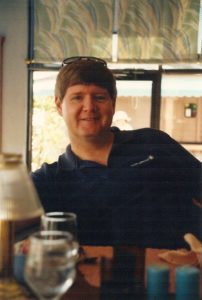 And I've clearly been neglecting my blogging duties, so here is my New Year's Eve promise for 2018 – 
I will do – at least – one new post per week.
And here are a few personal resolutions we can re-examine during the course of the year. I'm as anxious as you to see how they work out.
I will lose weight (it's the law, you have to include this one).

I will see my first novel scheduled for publication, by December 31st, 2018.

I will wean myself off wasteful political commentary on Facebook. The effort is criminally stupid.

I will finish the first draft of my next novel (this will be tough).

I will complete one chapter each month of my text book (time to stop putting that off, although I may be over-reaching here).

I will go to my high school re-union in July (if only to see who I can still recognize).

I will not clobber any of the idiots I have to endure during the year (this is easy, I'm really more verbal).


And, finally, I will try not to burp with my mouth open (very tough, but this one's for you, babe)! I do truly love my wife.