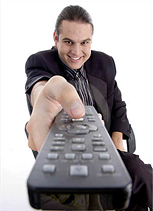 In my current Work-In-Progress, set in the near future, I portray Earth society as beginning a societal transformation as result of an external event–the knowledge an alien race intends to "acquire" Earth for all its assets (including its highly skilled workers). Earth has enough time and some unexpected resources to make preparations without worldwide panic. But the focus is on less on the alien threat, and more on overcoming the distrust between nations and molding public opinion. My protagonists must overcome those formidable obstacles and forge trustworthy alliances in order to prepare a viable defense for humanity. However, first they must discourage their government allies from spying, trying to steal dangerous alien weapons technology, and threatening each other.
I try avoiding the most common social issues of the day, except for casual acknowledgements they exist–because the focus in on a more fundamental change of perspective about humanity (which I hope at least would help inform such discussions). However it is that change of perspective drives the theme of the story.
That said, I have found this novel far more difficult to write than my first, which set the stage. Now that my characters are back on Earth, there is so much more detail and technical research to cover, if I want the story to be realistic (which I do).
Picking and choosing "near future" technologies I think realistically possible is both fun and a curse. At least one key technology I've used has already made a small splash into the news. Fortunately, with all the disasters in 2020, that story got buried fast. Good thing–because I want it to still sound cool and new when I publish. Today, we are on the cusp of major developments in many fields. But this story is not so much about new discoveries, as it is about the practical, commercial application of those discoveries. Many new technologies that already exist just haven't been introduced into popular applications yet.
More urgently, for my purposes, I need to second-guess whether already announced space projects concerning the Moon and Mars will actually stay within their projected time-table. I'd hate to leave 'future facts' out of my equation. And, of course, any one that I show as not happening on schedule could raise the ire and criticism of those with stakes in their timely success.
The last thing I want is to bet against progress, but I've little choice but to make my best bet based upon the odds. Elon – Mea culpa. I'd love to believe in your schedule, but I think it relies more on faith than logic.
The other major problem, I find, is getting a firm handle on government protocols and procedures. First off, there's a bit of a skewed logic that rules most government affairs. There are logical reasons for some things, but these are mostly built around dealing with illogical situations. Much of government is based upon how to deal with the absurdly stupid, which is why government structures and laws can be so maddening. They're not designed around sane activities.
In any case, I'm working hard to create a believable balance and a story that will take readers headlong into the strangeness of a humanity in rapid transition.